09-02-2019, 10:23 AM
Community Administrator
Guild Administrator




"R.I.P. Mom♥ 11/1/1943 - 12/25/2011 I love and miss you everyday!"




Previous Username: sexielexie

Real Name: AnneMarie

Join Date: Dec 2008

Location: North Carolina, USA

Age: 54

Posts: 20,680

My Mood:

Mentioned: 3975 Post(s)

Tagged: 134 Thread(s)

Quoted: 3178 Post(s)

Rep Power:

6176
Winner Beach Volleyball Newbie Contest!
---
Winner Beach Volleyball!

Congratulations to:
1st place @
the_oc_girl
- 30 coins, 30,000 moolah, 2000 experience points, trophy + an exclusive to pick up
HERE
.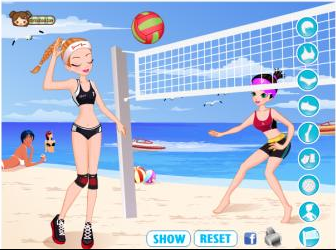 Please allow up to 1 week for prizes to be awarded!



Notice: This Ad only show to guest, please register now to disappear !
__________________