The voting ladder is a weekly ladder that doubles as a voting incentive. Each week the system tracks your votes, the ten members who cast the most votes for that week will win prizes. The voting ladder resets each week on Thursday at 12 am EST time.
The voting ladder can be accessed by going to the Community tab and then clicking Vote Ladder.
Once there, the page will show what position each voter is in along with how many votes they've cast, so that you may know how many votes you need to place first or in the top ten. If you click the here button, it will take you to a page containing more information on the voting ladder, along with the winners of the last season.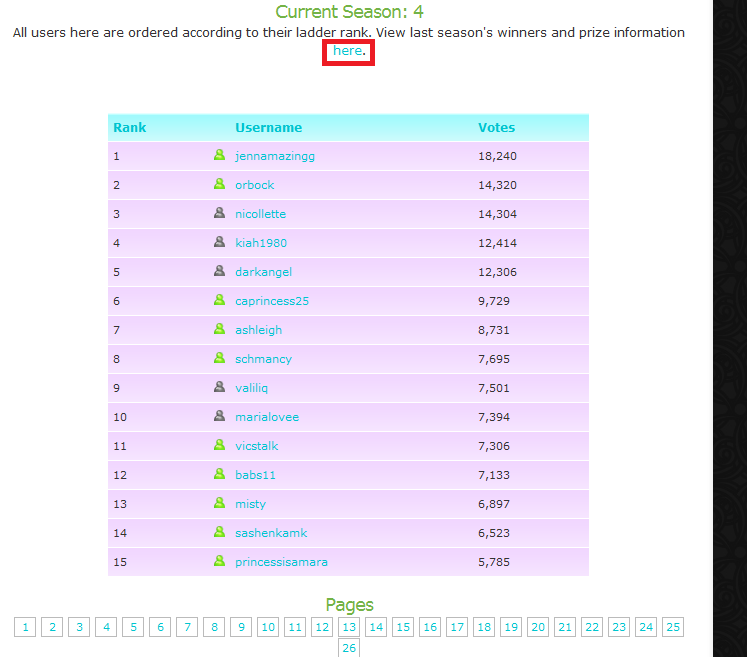 The prizes for the voting ladder are as follows:
In addition to the above prizes, the following trophies are awarded for 1st, 2nd & 3rd places:
The remaining top 10 are awarded this trophy:
**Please allow a few days for your trophy to appear on your profile**
Along with placing, the person placing 1st will have their profile linked on the main page of the website under the Biggest Voter button!