This is a tutorial explaining how to access the shopping district and what it is all about.

How do I get to the Shopping Districts?
To go to the shopping district, go to the Main Site of Diva Chix. Under

"Shopping

" tab, click on "Shopping District Map".



You will then find yourself on this page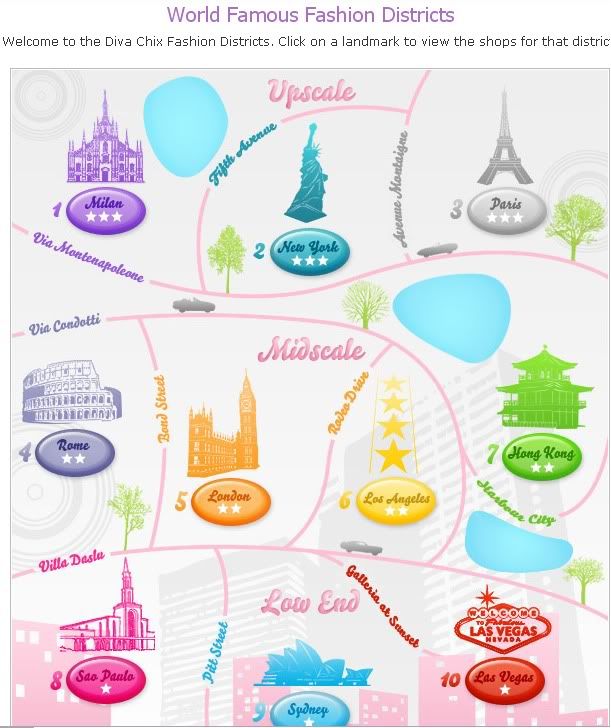 This is the place where you will be able to find all CYO (Create Your Own) items that the users of Diva Chix have made
There will be various shops in all of the ten cities.
There are 3 categories, Up-scale, Mid-scale, and Low-scale
The shop owners have to pay rent to have there shop in a certain city. The Up-scale cities are the most expensive, and in order to get into the Up-scale cities the shop owners must have a certain number of sales to do so. The Low-scale are the least expensive.
The screenshot below states how many sales are required before being able to move to a new district.




If you click on the city Milan for example, you will be led to this page: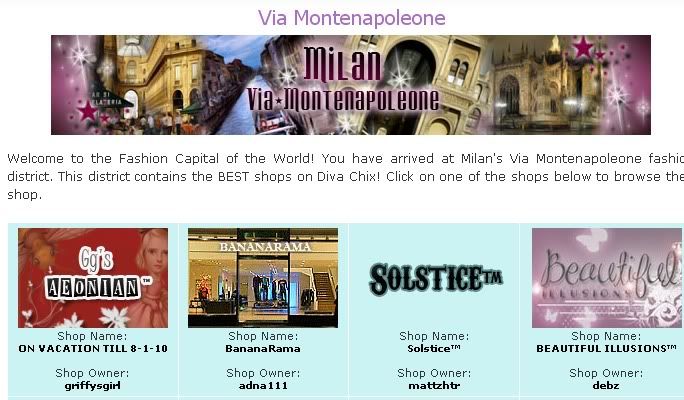 Here you will see a list of the shops in the specific area you click on.
To enter a shop, just click on the logo of the specific shop.

How can I change the Shopping District of my shop & what are the benefits?
Please take a look at this tutorial provided. It explains step by step on how to change your shop district. :)
HERE