Welcome to TMT! You have entered a blog full of secrets, hopes, and possible dreams
BANNER BY EYA
Help My Friend?
Posted 06-12-2014 at 04:39 PM by
thucthuc
---
So:
I have this amazing friend named Violet.
She's a rower.
An AMAZING rower.
She is attending Columbia University next year due to her talent in rowing, and I can't express how much respect I have for her. She has so much dedication towards rowing.
About a week ago, she started a page on gofundme to raise funds so that she can go train in Connecticut. She needs $5000 so that she can train and to later try out for the Junior National Team.
Therefore, I'd be so glad if some of you guys would donate.
http://www.gofundme.com/9ssz3s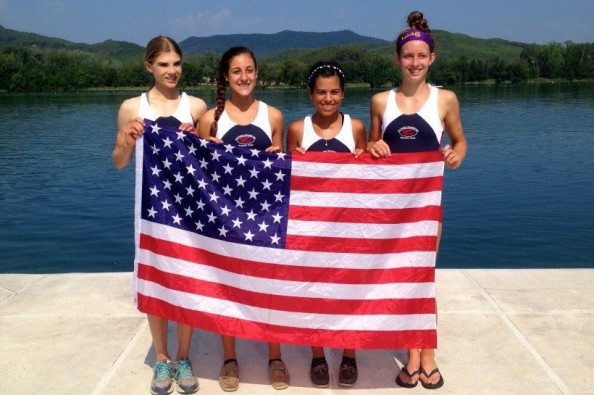 More about Violet: [Who is the shortie in the picture above xD
]
She has dedicated so much of her time to rowing. We went to a specialized 2 year high school that taught at the college level. This was already stressful enough for the majority of the students, but Violet was the busiest out of us all.
Besides keeping up her grades in this challenging school, she had a commitment to Oklahoma's rowing team that required hours of practice every weekday. Violet, juggling her classes and rowing practice, was busy every single day and often came back around 6:30 pm just to make it in time for dinner. [We lived on campus.]
She had to miss a lot of our school's special events due to her rowing. Whether it be basketball games, a musical, a play, or just a special gathering to hangout, she would sometimes have to miss the event entirely or come late.
Now, the most important event for her team was the Regatta. The Regatta, both years, fell on the same date as prom. Although we hoped that she might be able to attend at least one of her proms, she eventually chose rowing over her proms.
Violet has earned numerous awards for her and her team's rowing, Violet herself has also earned runner up to the scholar athlete of the year in our state while achieving at a high level at our school.
I can't express how amazing she is in so little words, but I can try. She is so innovative, healthy, determined, funny, and just an amazing person. Every gift she has given me has been hand made or recycled from previous things. She's a big supporter of recycling and only eats organically grown food. Her sense of design is so amazing. Every note that she writes is decorated beautifully, her penmanship is outstanding. Seriously, if you saw her planner, you would see color, pictures, and different fonts that would represent the moods and events of each week.
I wish I could do more to help her reach her goals more easily, but I can't afford to donate a lot. It would mean the world to me and her if you guys could donate any amount. She currently has $725.
Thanks for reading!
I'm sorry I don't have anything to give for your time and [hopefully] donations. I could offer shop gift cards, or just moolah and coins in general I guess, but ...is that allowed?
Haha xD.
Comments