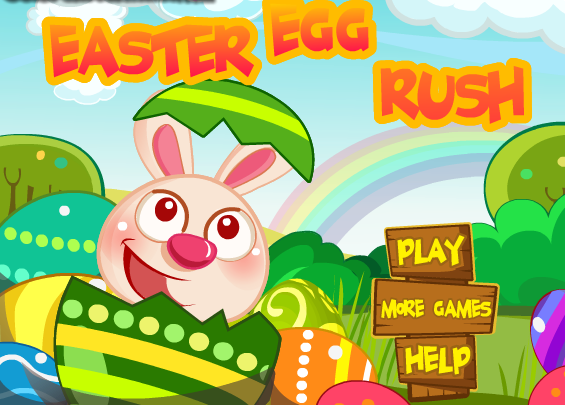 Easter Egg Rush

These competitions are exclusive to new members only.
You must be less than 6 months old to the site.
You can check your registration date on your forum profile.
Please make sure your screenshot is not too big or too small.
TASK: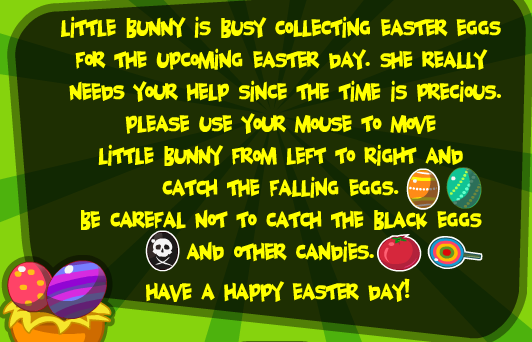 Using the game
HERE
, send me a screenshot of your highest score.
Wait for it to load in the beginning and at the end.
-Only one entry per user.
ATTENTION ALL MEMBERS: Please pm your entry to me and I will post it for you!
PRIZES:
1st - 30 coins, 30,000 moolah, 2000 experience points, trophy + an exclusive to pick up
HERE
.
2nd - 20 coins, 20,000 moolah, 1000 experience points + trophy.
3rd - 10 coins, 10,000 moolah, 500 experience points + trophy.
DEADLINE:
Friday, April 19th @11:59 pm Eastern

Win a Shop Gift Card!
A shop gift card could be all yours for free!
Every month we're offering you the chance to win a shop gift card worth 100,000 moolah and 100 coins to any shop you'd like.
Check this thread out
HERE
for more info.
Please keep all chit chat in the Newbie Competition chit chat thread.
http://divachix.com/forums/showthread.php?t=40835